Lap-Band Complications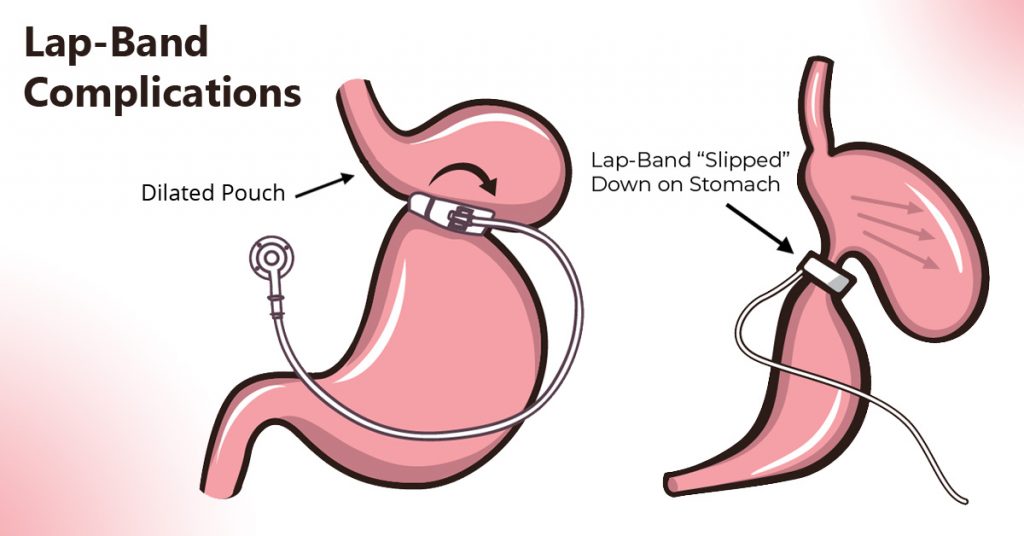 Lap-Band systems develop significant complications in a large percentage of Band patients over time. The most common complications are lack of desired weight loss and weight regain. Patients will often find that they achieve more weight loss, and keep the weight off more easily, if they are
converted to an alternative procedure such as the Gastric Sleeve or Gastric
Bypass.
Other complications include Lap-Band Slip, Lap-Band Erosion, Intestinal Obstruction, Esophageal Dilation and Catheter Fracture. All these complications require surgery to repair and Dr. Quebbemann believes that it is usually best to remove the band and convert to an alternative weight loss procedure. These same complications also occur after the "Band-over-Bypass" procedure.
Physicians are alerted to the possibility of complications by patients experiencing symptoms and bringing them to our attention. Many patients will experience severe heartburn, intermittent abdominal pain, vomiting or other symptoms.
However, severe complications can occur without symptoms until emergency surgery is needed. Dr. Quebbemann stopped performing the Lap-Band procedure due to the higher incidence of complications, and all Band patients are strongly encouraged to follow up with a bariatric surgeon annually.
To schedule a consultation with Dr. Quebbemann and The N.E.W. Program contact our office.