The Three Most Often Performed Bariatric Procedures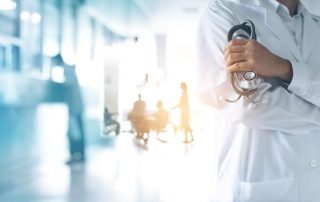 Gastric Sleeve, Gastric Bypass and Gastric Band
General Comments
All bariatric operations are complex. The surgeon needs to perform the operation in a way that results, in the end, in very specific anatomy. In other words, if the anatomy of the stomach and intestine is not correct at the end of the operation, the operation will not work. This is not always easy to do since every person is shaped differently inside (just like we all are shaped differently on the outside). The surgeon must be focused on performing the operation correctly in order to give his or her patients the best chance for success.
If you eat high-calorie soft foods, or high-calorie liquids, you will be able to take in a lot of calories without feeling full. This is a way to minimize the beneficial effects of the Gastric Sleeve, the Gastric Band and the Gastric Bypass. I call this "SABOTAGE" because it means that you've chosen to undergo an operation to help you eat slowly and modify your eating pattern, and then you've figured out how to "get around" the operation. Most patients do not sabotage themselves, and as a result, they succeed in modifying their diet and losing a substantial amount of weight.
The speed of the operation is not a main goal; although novice surgeons may think that speed makes them "better" this is NOT TRUE. The important goal with these operations (and all surgery) is to get the operation done correctly, and to have a low complication rate. Nothing else is important. Bariatric surgeons must focus on getting the operation done correctly, and in the safest way possible.