What is Dietary Rebuilding and Why Is It Necessary for Me?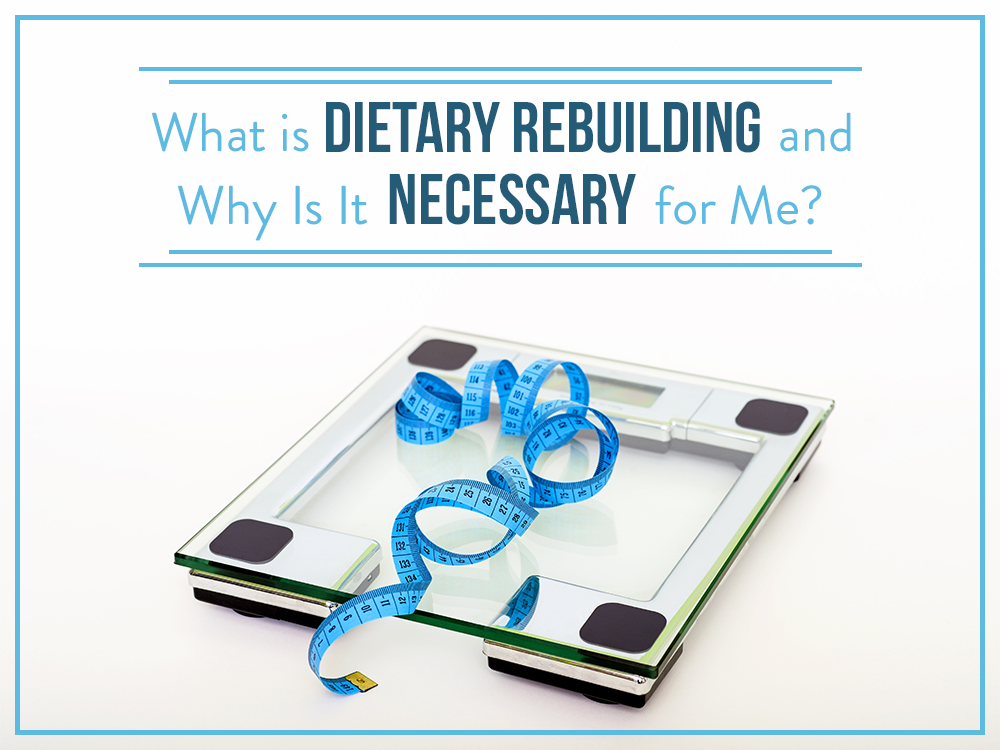 If you've finally lost those last stubborn pounds and want to celebrate your progress, what do you do? Do you throw a party and serve the same types of foods to your family and friends that caused you to gain weight in the first place? Or, do you introduce them to a new way of eating that is healthier, less taxing on the body, and undoubtedly pleasurable?
Make the most of all the tools, programs, and resources offered by Dr. Quebbemann.
If you've familiarized yourself with Dr. Q's program, The Dietary Rebuild, you'll likely choose the latter option because you know that certain types of food make your body prone to weight gain. If you lean toward the first option, it's because most people don't know better because their knowledge of food and healthy eating patterns are non-existent. Healthy living is a lifestyle choice, not something to be embraced and discarded once a certain number appears on the scale.
That's why Dr. Q has revolutionized the way his patients think and behave around food. Below, learn more about the act of dietary rebuilding and why you need to do it. You'll know precisely why it's something that you want to make part of your life once you've learned about its benefits.
What is Dietary Rebuilding?
Dr. Q's trademarked program, The Dietary Rebuild, has helped thousands of patients make better choices concerning what they eat after losing weight. The doctor learned that people arrive at a crossroads once they've shed the pounds they've wanted to lose.
They do not know what to eat or how much because they've experienced disordered eating most of their lives. By learning what works and what doesn't for each patient's body, he's able to guide them to make long-lasting changes that help normalize their patterns of eating.
The Benefits of Rebuilding Your Patterns Around Food
The Dietary Rebuild program isn't about dieting at all. It's about changing your behavior concerning food. It involves creating new, healthier ways of eating that becomes your normal pattern of eating. Dr. Q focuses on rebuilding a patient's baseline so that their habits around food normalize after instances of successful weight loss.
Too many people eat to lose weight and then struggle to maintain results because of their desire to eat more increases. They don't know when to stop which is why men and women spend their lifetime yo-yo dieting. Due to the bio-individuality of each person, no one solution is the perfect 'fix' for weight gain.
Give Dr. Q a Chance to Help You Improve Your Health
As with any other change you've been brave enough to make in your life, permanent weight loss involves a commitment from you. If you're ready to revolutionize the way that you eat and behave around food, contact Dr. Q today. Meeting with the doctor can provide you with the answers that you seek about developing a better relationship with food.
Call 949-722-7662 or email officemanager@TheNewProgram.com for more information. The day you decide to make changes in your life healthwise is the greatest day of your life. Let Dr. Q help you rebuild your thinking and actions around dietary issues with his advanced program today.