Why Dr. Q's Scar-Less Weight Loss Surgery is Right for You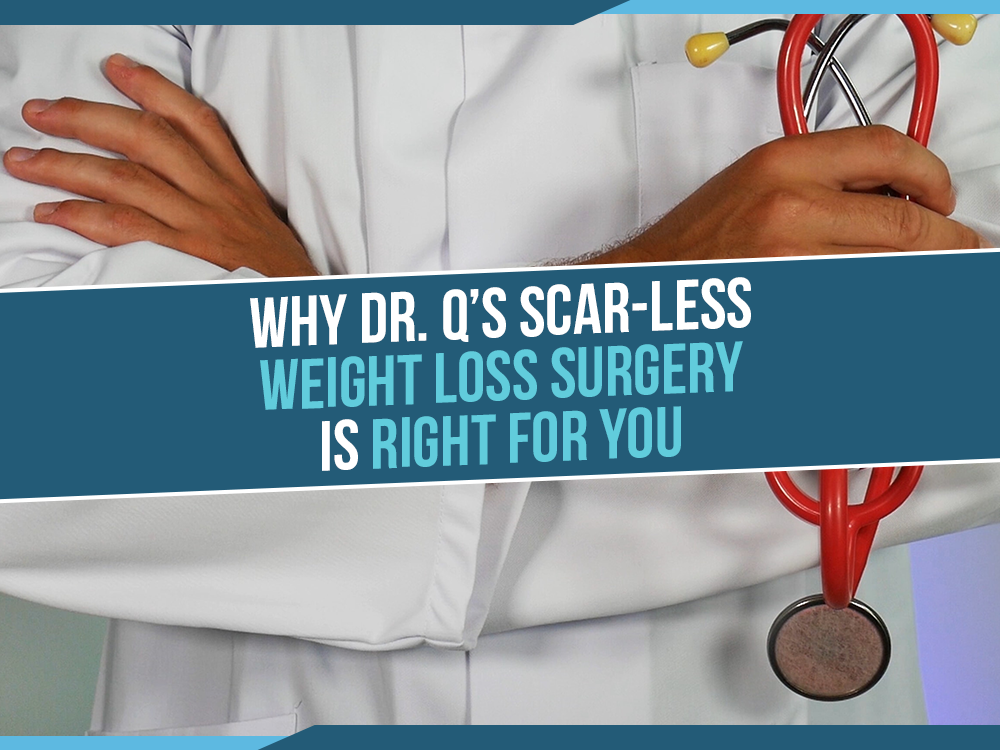 Minimize scarring, so you're less self-conscious about your body post-op.
Imagine having Gastric Sleeve surgery done and only having one incision hidden behind your belly button. How would it make you feel? Most surgeons in the state create five to seven incisions, if not more, to do the same surgery that Dr. Quebbemann does in one or two. You'll look and feel your best without fear that your scars will be visible for others to see.
You can wear a two-piece bathing suit or crop top without concern. Men can go shirtless at the beach without everyone knowing their business. Laparoscopic surgery needn't be a tell-tale procedure. It can be private and discreet if you want it to be thanks to Dr. Q's novel scar-less technique.
Giving you what you want is something that the distinguished surgeon is good at. He gets to know you and your unique needs so that he can offer you the best weight loss surgery options available. Then, when you're sure that you've made your decision, he goes over what to expect the first few weeks post-op so you're able to lose as much weight as possible.
Why Dr. Q is the Right Surgeon for You
The right surgeon can change your life. They can help you achieve your weight loss goals by providing you with options that meet your needs and lifestyle. Dr. Q has the type of experience you want in a weight loss doctor.
His ultimate goal is to help you achieve everything you've set out to do in your lifetime. If having a scar-less procedure done is what you want to do most, it's completely understandable. Dr. Q brings his expertise to every patient that he helps.
Knowing that you're in good hands makes surgery of this nature less daunting. You feel more assured about your decision. You're also able to trust the doctor to the right thing on your behalf because of how he made you feel at the time of your initial consultation.
Establishing a relationship with a professional like Dr. Q ensures that you have greater success throughout the entire duration of your journey. He doesn't leave you to your own devices after having gastric bypass. Instead, your doctor has a vested interest in your future and well-being, which you'll notice when he sees you for follow-up appointments.
Find Out If You're a Good Candidate for Scar-Less Weight Loss Surgery
Take advantage of the skills of one of the best bariatric surgeons in the nation. Dr. Q embraces the latest technologies as he knows they can be very beneficial for his patients. Contact The NEW Program today to learn more about the procedure. Set up an appointment to see if you'll be a good candidate for it.
Scar-Less Weight Loss Surgery has its advantages. You'll also have access to one of the best surgeons in the country in case you have questions and concerns. Even if you notice that you're putting weight back on after having your surgery, Dr. Q will help by introducing you to other programs that he specializes in, such as The Dietary Rebuild Program